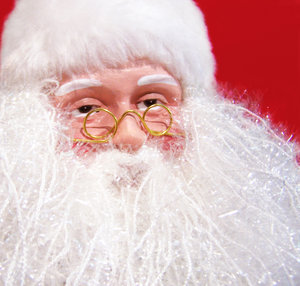 With the arrival of Santa Claus in London, Ontario this past weekend, the countdown to Christmas is on! Only 42 days to be exact. If you are itching for something festive a little sooner though, there is a Christmas event that falls a little closer on the calendar. On Saturday, November 24th, 2012 from 10 am - 3 pm the doors will be opened at 944 Western Counties Rd (Bruce Pavilion behind Parkwood Hospital) for the
Budding Artists Open House & Christmas Sale
! That's right, Budding Artists wants to celebrate the season in their new location and YOU are invited.
Wondering what you have to look forward to? The scent of Christmas will be in the air with hot drinks and snacks on offer. It wouldn't be a
Budding Artists
affair without crafts for the kids too. Plus, get a sneak peek at all of the new programs that Budding Artists is running at the new location, like Free Drama Workshops on Mondays, Eco Tots Exploration, Creative Writing Classes, Toonie Tuesdays, and Friday Craft Night Fridays. And of course you can get some shopping done as well, with 10% off all of our eco-friendly arts products, plus Budding Artists Keepsakes! No Scrooges here either -
NO Tax
!
In fact, the Drama Workshops are going to have a decidedly Christmas-y feel to them too, as Budding Artists are gearing up for a Christmas Play this year. The first audition will be held tonight, so hurry on down. Workshops are held on Mondays, from 4:30-6:30 pm with Kim Stark (former Principal of the
Sitting Tree
School) presiding. We can't wait, but you will have to, so we'll be sure to let you know when the performance will be held!
Don't forget that we'll be running a PD Day Camp this Friday, November 16th, 2012 at Wesley Knox Church from 9 am - 4 pm too! Sign up today!!
See you soon!
HO, HO, HO
!